CORONAVIRUS
/
Taiwan health authorities urge elderly people to get COVID-19 shots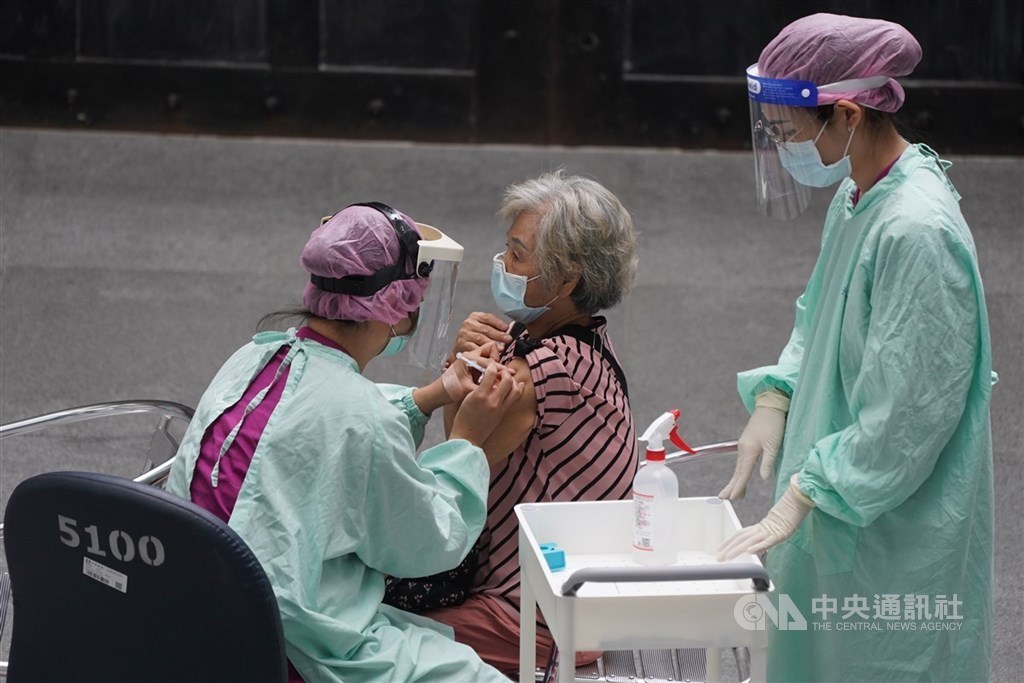 Taipei, June 17 (CNA) The Central Epidemic Command Center (CECC) issued a call Thursday for elderly people in Taiwan to get vaccinated against COVID-19, citing the high mortality rate of the disease among patients over the age of 74.
At a news briefing, CECC spokesman Chuang Jen-hsiang (莊人祥) said people in the eligible groups, including medical personnel, quarantine workers, and seniors, should get their COVID-19 shots during Taiwan's current nationwide vaccination campaign, which began this week.
Vaccination against COVID-19 is especially important for the elderly, as the death rate for the disease among patients over 74 years of age is around 22.7 percent, Chuang said.
Citing CECC statistics, he said 1,133,515 people in Taiwan had received at least one shot of COVID-19 vaccine as of Wednesday, and 174,098 were over the age of 74.
Addressing the reports of 11 deaths this week among people who had received the AstraZeneca vaccine, Chuang said eight of them were over the age of 74 and most had chronic health problems.
The deaths have not been linked to the vaccine, Chuang said, adding that health authorities are awaiting the autopsy reports.
He noted that when countries such as the United Kingdom, Japan and South Korea began prioritizing their elderly citizens for COVID-19 vaccination, some deaths were reported, but they were mostly as a result of chronic health issues.
In Taiwan, the government's 2020 census showed an over-74 population of 1,434,286, and the number of deaths in that age group was 95,367 that year, caused by various factors, Chuang said.
Even prior to the COVID-19 pandemic and the vaccination program, deaths among people 75 and over averaged 200 per day in Taiwan, he said.
In short, the 11 deaths among vaccinated people in that age group this week were most likely coincidental and cannot be linked to the vaccine, he said.
While some side effects have been reported in Taiwan, there have been no confirmed deaths as a result of the COVID-19 vaccine.
Meanwhile, on Tuesday and Wednesday, some 140,000 shots per day were administered, bringing the total number of people who have received at least one shot to 1.13 million, according to Chuang.
To date, there have been five cases of blood clots reported among vaccinated people, three of which were confirmed to be linked to the AstraZeneca vaccine, he said.
That is a ratio of about 4.4 per 1 million people, Chuang said, noting that the ratio is 14.2 in the U.K., 15 in Canada, 11.6 in Germany, and 11.4 in Australia.
People in the eligible categories in Taiwan, therefore, are urged to get vaccinated against COVID-19, he said.
In similar vein, Chen Tzeng-Ji (陳曾基), head of Taipei Veterans General Hospital's Department of Family Medicine, called on people to get their COVID-19 jabs.
The cause of the 11 deaths reported this week among elderly vaccinated people has not yet been determined, he said, adding that the public should not get discouraged every time they hear about someone dying after receiving the vaccine.
View All