DPP executive committee adopts 'Ko Wen-je rule' for 2018 elections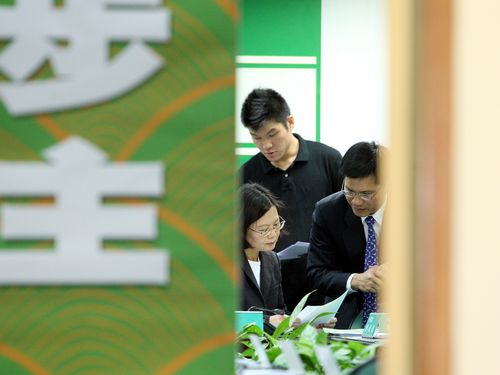 Taipei, Sept. 13 (CNA) The ruling Democratic Progressive Party's (DPP's) Central Executive Committee passed a resolution Wednesday on nominating its candidates to vie for local government seats next year that has been dubbed the "Ko Wen-je rule."
Taipei Mayor Ko Wen-je (柯文哲) is not a member of the DPP, but he won the party's support in the 2014 mayoral election and is likely to continue enjoying DPP support if he seeks reelection in 2018, and if no DPP members are strong enough to challenge him in the polls.
For the 2018 mayoral and county magistrate elections, the DPP's Central Executive Committee is seeking to nominate strong candidates to run in Taipei and New Taipei, currently led by non-DPP mayors.
The party has an election strategy committee that helps screen nominees for local government elections. One of its duties is to "coordinate" contenders for party nominations.
If the contenders cannot agree on having the party nominate just one candidate in a city or county, then the strategy committee will have to choose one of them for the party chairperson to consider. The party leader's decision will then have to be ratified by the executive committee.
The executive committee's resolution on the issue does not specify whether the nominee must be a DPP member, not does it require the nominee to join the party in the future.
As that is exactly the case with Ko, party insiders called Wednesday's resolution on nominating non-DPP member the "Ko Wen-je clause."
The resolution still requires approval by the party congress, which is scheduled for Sept. 24.