Ma to make new plans in wake of KMT election defeat: spokesman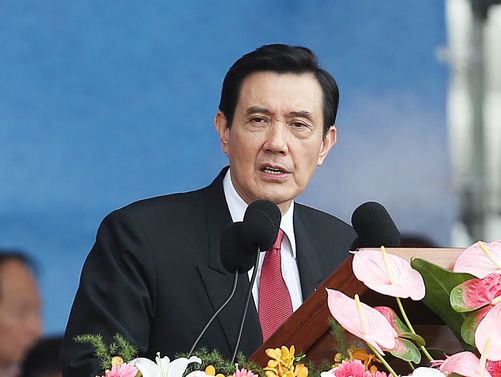 Taipei, Nov. 30 (CNA) President Ma Ying-jeou, who is also chairman of Taiwan's ruling Kuomintang (KMT), is expected to make a decision soon about his future role in the party, which suffered a crushing defeat in Saturday's local government elections.
Ma will not be reluctant to relinquish office as KMT chairman and "will definitely shoulder his responsibility as he sees fit," party spokesman Charles Chen said.
Ma will announce his plans at the KMT's Central Standing Committee meeting on Dec. 3, Chen said.
In his public remarks on the election results Saturday, Ma said he had received the messages sent by the people.
The KMT lost five of the six municipalities and managed to win only five of the other 16 cities and counties in the country in the local government elections.
"Now, my responsibility is to put forth reform plans as soon as possible to answer the people's calls. I will not avoid any responsibilities," Ma said.
He urged all KMT candidates, those who won and those who lost, to leave behind their passionate campaign rhetoric and put the country above individual and party interests.
(By Lee Shu-hua, Claudia Liu and Elizabeth Hsu; click here for a list of results and aftermath of this year's local elections)ENDITEM/pc
Related stories:●Nov. 30: KMT's setback signals rocky cross-strait relations: scholars●Nov. 30: Jason Hu quashes speculations about possible premiership●Nov. 30: Hau Lung-bin will quit as KMT vice chairman: spokesman