Taiwan publishing company's chief editor reportedly arrested in China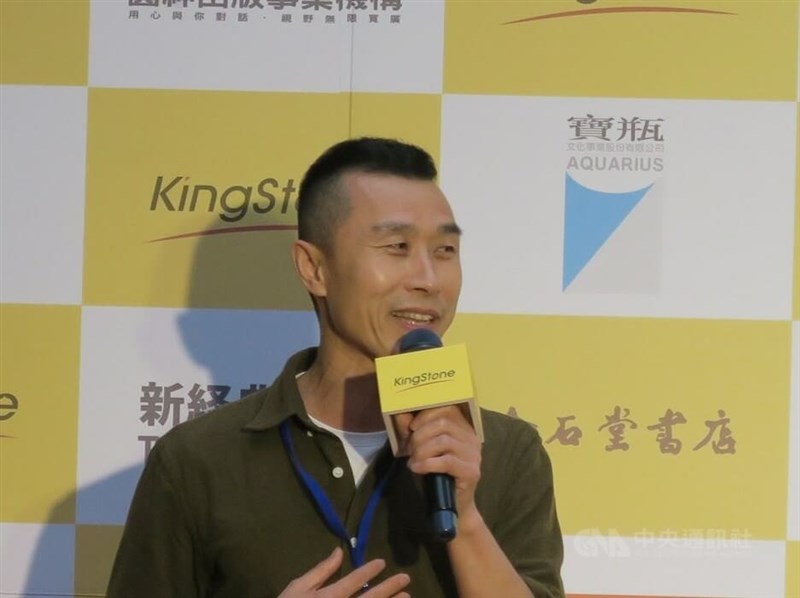 Taipei, April 20 (CNA) Fucha (富察), editor-in-chief of Taiwan-based publisher Gūsa, reportedly has been arrested in Shanghai during a visit, and efforts are being made to confirm the reports, according to an exiled Chinese writer.
In a social media post, the Chinese writer Bei Ling (貝嶺) said Thursday that Fucha, whose real name is Li Yanhe (李延賀), had reportedly gone missing, after his arrival in China in March to visit his family and deal with residency-related issues.
Citing "various sources in Shanghai," Bei said Fucha was arrested by police in Shanghai, and "efforts are being made to determine the accuracy of that information." Bei did not indicate why Fucha allegedly had been arrested.
When contacted Thursday by CNA, Mainland Affairs Council Deputy Minister Jan Jyh-horng (詹志宏) said Fucha is "safe." Jan said however that he could not give any further information, out of respect for the wishes of Fucha's family.
CNA also contacted Gūsa, which said that the reports of Fucha's arrest in China had not been confirmed. The company declined to make any further comments.
Several Taiwanese businesspeople based in Shanghai were also contacted, and they told CNA that they had not heard of Fucha's alleged arrest.
In Bei's social media post, he said "word had not gotten out" about his friend's arrest because Fucha's family was trying to keep it quiet.
The exiled Chinese writer issued a call for people in the publishing industry and the cultural sector to voice their concerns, so that Fucha could return to Taiwan soon.
"In my experience, the longer incidents like this drag out, the harder it becomes to deal with them," wrote Bei, who was arrested in Beijing in 2000 over the publication of the literary magazine Tendency, which he co-founded.
Thanks to vocal protests by his friends in international literary circles, Bei said, he was released after two weeks.
Meanwhile, Taiwanese writer Liao Yi-wu (廖亦武) also posted on social media about the reported incident, saying that if Fucha has in fact been arrested, it would be a similar case to the "Causeway Bay Books disappearances" in 2015.
That year, five staff members of the Hong Kong bookstore Causeway Bay Books were abducted, sparking an outcry among humanitarian groups and governments internationally.
The five employees, who allegedly were being punished by the Chinese government for the store's attempt to publish books with "sensitive content," later appeared on China's national TV, confessing to the alleged crimes.
Four of them were subsequently released, while one of the bookstore's shareholders, Swedish citizen Gui Minhai (桂民海), remained in custody and was later sentenced to 10 years in prison for "providing intelligence" overseas.
In Liao's post, he said Taiwan's politicians, the cultural sector and the publishing industry must not remain silent or they will draw contempt from the international community.
CNA also reached out to Book Republic Publishing Group, Gūsa's parent company, but had not received a response as of press time.
Gūsa's publications cover a variety of topics, but its content on China is mostly critical of the Chinese Communist Party or contains information that the party would find embarrassing.
For example, Red Infiltration: The Reality of China's Global Media Expansion, a book by He Qingilian (何清漣) published by Gūsain in 2019, discusses infiltration tactics used by China to gain global influence.
Another publication, China's Crony Capitalism: The Dynamics of Regime Decay, written by Pei Minxin (裴敏欣) and published in 2017, is an analytical account of corruption within the Chinese government.