Central Taiwan Science Park to hold recruitment fair Saturday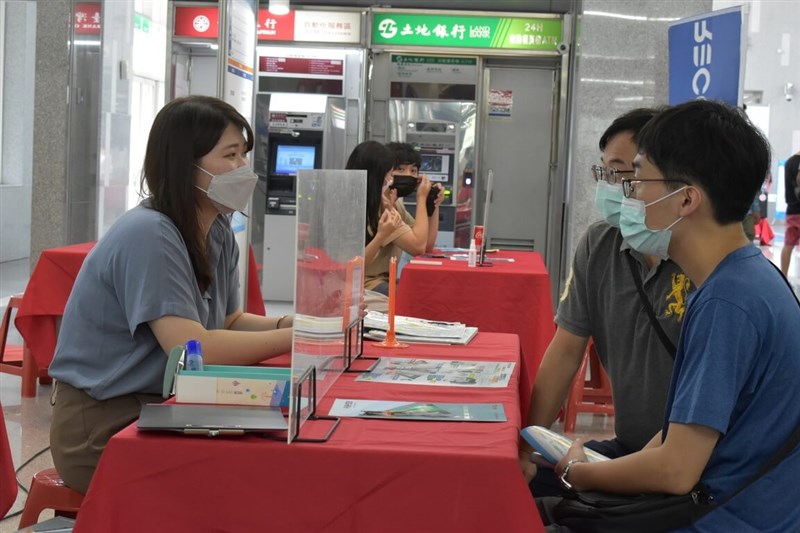 Taipei, June 9 (CNA) Over 1,000 positions with firms including Taiwan Semiconductor Manufacturing Co. (TSMC) and flat panel maker AUO Corp. will be on offer at a recruitment fair hosted by the Central Taiwan Science Park (CTSP) on Saturday, according to organizers.
In a statement, the CTSP Bureau said that glass and ceramic science developer Corning Taiwan, zinc and copper producer Sunspring Metal Corp., United Industrial Gases Co., Yung Sheng Optical Co., microscope manufacturer H.P.B. Co, and machinery brands Winner Hydraulics Corp. and Apex Dynamics Inc. would also be among the 28 companies present at the event.
The 28 firms are looking to recruit more than 1,000 people for a range of posts, such as production line workers, engineers, administrative personnel and salespersons, the bureau added.
A vice president's post with a monthly salary of NT$200,000 (US$6,509) is one of the more lucrative positions up for grabs, the bureau said, without naming the firm.
Chang Ta-chun (張大春), head of the Taichung City government's Labor Affairs Bureau, said that in addition to the VP post, H.P.B. is seeking a manager with a monthly salary of no less than NT$100,000, while more than 60 percent of the 1,000 jobs will offer monthly wages of up to NT$40,000.
According to Chang, this is the 11th year in a row that the science park and the city government have teamed up to hold the recruitment fair.
Chang said that the science park, which opened 20 years ago, saw its sales topped the NT$1 trillion-mark for the first time in 2022.
With semiconductor firms in the CTSP expanding to attract firms in their supply chain to come to the science park, its accumulated workforce has reached 56,000 employees currently, Chang said.
Chang said that over 200 of the positions on offer Saturday do not have a minimum education requirement.
Saturday's recruitment fair will take place from 9 a.m. to 5 p.m. at the CTSP Bureau's office, located at No. 2, Jhongke Rd., Situn District, Taichung.