COST OF LIVING
/
Consumer confidence index dips to lowest level in over 12.5 years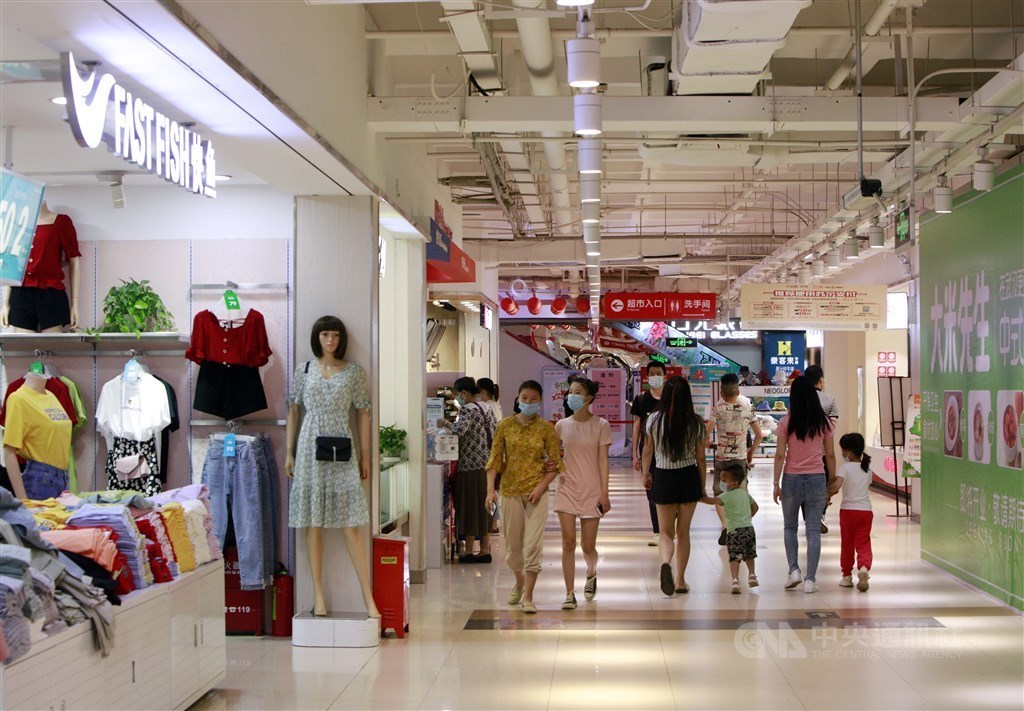 Taipei, July 27 (CNA) Taiwan's consumer confidence index (CCI) fell to the lowest level in more than 12.5 years in July amid increasing economic pessimism resulting from rising inflation worldwide and a global rate hike cycle, National Central University (NCU) said Wednesday.
Citing a survey, NCU said the July CCI fell by 1.09 points from a month earlier to 63.05, a new low since November 2009, when the index stood at 62.47. The July CCI also marked the sixth consecutive month of weakening.
The CCI gauges the level of confidence people have regarding employment prospects, family finances, consumer prices, the local economic climate, the stock market, and the likelihood of purchasing durable goods over the coming six months.
Among the six factors in the index, only the sub-index on consumer prices moved higher as it rose by 0.25 points from a month earlier to 26.9 in July as the majority of the respondents in the survey agreed that consumer prices would continue to grow, according to Dachrahn Wu (吳大任), director of NCU's Research Center for Taiwan Economic Development.
In June, Taiwan's consumer price index (CPI) rose by 3.59 percent year-on-year, well above the 2 percent alert set by the central bank.
Big-ticket items
Among the other five factors in the CCI, which trended lower in July, the sub-index on the likelihood of purchasing durable goods, such as homes and cars, fell by 2.9 points from a month earlier to 109.
Another tally compiled by NCU and Taiwan Realty, released on Wednesday, also showed that the index on the timing of purchasing a home fell by 2.25 points from a month earlier to 103.3.
Wu said that since the central bank had kicked off a rate increase cycle to take on inflation, along with undertaking recent measures to rein in skyrocketing home prices, he expected the local property market to continue to consolidate.
Meanwhile, as for the four other components of the July CCI, the sub-indexes on the local economic climate, family finances, employment, and equity investments dropped by 1.4, 1.05, 0.75, and 0.7 points, respectively, from a month earlier to 79.55, 74.35, 63.7, and 24.8, NCU said.
Global rate hike cycle
Wu said as the U.S. Federal Reserve as well as the European Central Bank have become aggressive in raising its key interest rates, it was possible that Taiwan's exporters would be affected by weakening global demand, in particular in the second half of this year.
For its part, the Fed is widely expected to raise interest rates by 75 basis points in their two-day policymaking meeting that ends later on Wednesday (U.S. time) after having carried out a 75-basis point hike in June. More rate increases are possible later this year.
A sub-index score of 0-100 indicates pessimism, while a score of 100-200 shows optimism, NCU said, noting that optimism was seen only in the sub-index on the likelihood of purchasing durable goods over the next six months.
The NCU survey in July collected 2,784 valid questionnaires from local consumers aged 20 and over. It had a confidence level of 95 percent and a margin of error of plus or minus 2.0 percentage points.
View All