Brain drain a serious problem in Taiwan: poll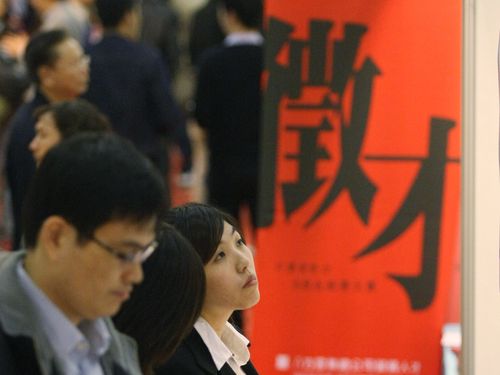 Taipei, Nov. 20 (CNA) Taiwan is facing a major issue of brain drain, as 25 percent of its citizens working abroad have no intention of returning home, according to a survey released Friday by 1111 Job Bank.
The poll also showed that 80 percent of Taiwanese have either had the experience of working overseas or would like to do so.
Daniel Lee (李大華), vice president of 1111 Job Bank, said it was worrisome to find that among those Taiwanese currently working abroad, 25 percent have no plans to return home.
Taiwan is "absolutely a land of talent exodus," Lee said, during the release of the poll.
He said the local job market has been hit by a problem of unbalanced supply and demand, which is likely to escalate and affect the country's industrial development and international competitiveness.
An analysis of the factors that spur interest in working abroad revealed that 62.6 percent of Taiwanese employees think salaries at home are much too low, 54.3 percent would like to explore international job options, and 27.9 percent are more optimistic about the job market and industrial development in other countries.
The poll showed that 91 percent of Taiwanese working in other countries are earning more than they would at home. On average, Taiwanese workers abroad are earning more than twice the salary on their last job in Taiwan, according to the survey.
Lee said the talent, professional skills and experience of Taiwanese workers are appreciated by overseas corporations and give expatriates an advantage in the international job market. Most Taiwanese interested in working abroad prefer jobs related to their specialties, he added.
While the exodus of talent has been a problem in Taiwan for years, the country may become the most seriously affected worldwide by 2021, National Taiwan University President Pan-Chyr Yang (楊泮池) warned recently. The 1111 Job Bank survey was conducted Nov. 3-16 and collected 1,268 randomly selected samples.
(By P.S. Chiu and Lillian Lin)
ENDITEM/pc