CORONAVIRUS
/
Taiwan boosts COVID-19 testing in 4 high-risk areas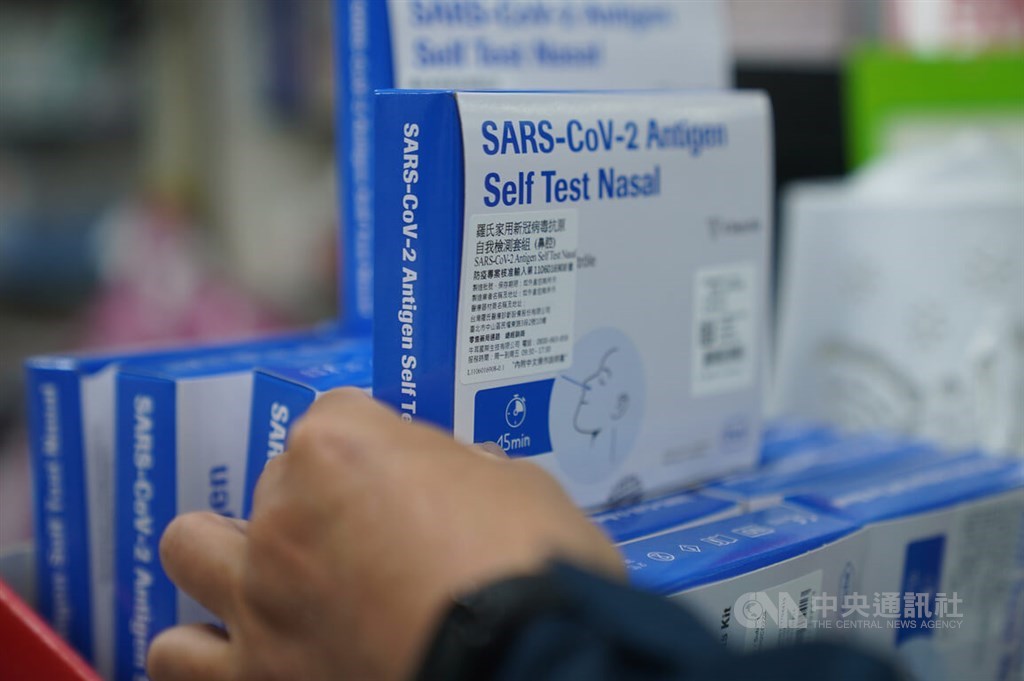 Taipei, April 17 (CNA) Taiwan is scaling up COVID-19 testing capacity by sending rapid antigen test kits to four of the six high-risk areas where new domestic infections have risen sharply recently, the Central Epidemic Command Center (CECC) said on Sunday.
Deliveries of 100,000 kits each will be made to Taipei, New Taipei, and Taoyuan in the north, as well as to Hualien County in the east on Sunday afternoon, said Minister of Health and Welfare Chen Shih-chung (陳時中), who heads the CECC, in thedaily press briefing.
Local governments can then use the kits to monitor high-risk communities by offering free tests, said Chen, who did not detail plans for the other two designated high-risk areas -- Keelung in the north and Kaohsiung in the south.
Taiwan confirmed 1,210 new domestic COVID-19 infections on Sunday, exceeding 1,000 cases for the third straight day and breaking its daily record, which was 1,209 on Friday, according to the CECC.
Of the 1,210 cases, New Taipei continued to have the highest number at 410, followed by Taipei with 201, Taoyuan with 180, and Hualien County with 119, the CECC said.
Seven of the new cases were moderate to severe infections, which have now reached 46 this year, the CECC said.
The government will launch an identity-based rationing plan for people who wish to buy test kits to prevent stockpiling, pledging that their prices will be more affordable by then, said Chen.
Regarding a 2-year-old boy who developed a severe infection of COVID-19 and was reported Saturday as the country's first serious case of the disease in a child under the age of 10 years, Chen said he remained in intensive care.
Taiwan also reported 93 new imported cases on Sunday, 82 of them travelers who had tested positive on arrival in the country, according to the CECC.
To date, Taiwan has confirmed 34,507 COVID-19 cases since the pandemic began, including 24,758 domestic infections, according to CECC data.
With no deaths reported Sunday, the number of confirmed COVID-19 fatalities in the country remained at 854, the data showed.
Update
May 7: Quarantine cut to 7 days for mild, asymptomatic COVID-19 cases: CECC
May 7: Taiwan rolls back quarantine rules for contacts of COVID-19 patients
May 5: Rapid test positives to be counted as confirmed COVID cases from May 12
May 4: Taiwan adjusts hospital policy for COVID-19 patients 
May 3: Taiwan to shorten quarantine for arriving travelers from 10 to 7 days
View All