ELECTIONS 2022
/
Local election results could shape expectations of 2024 presidential poll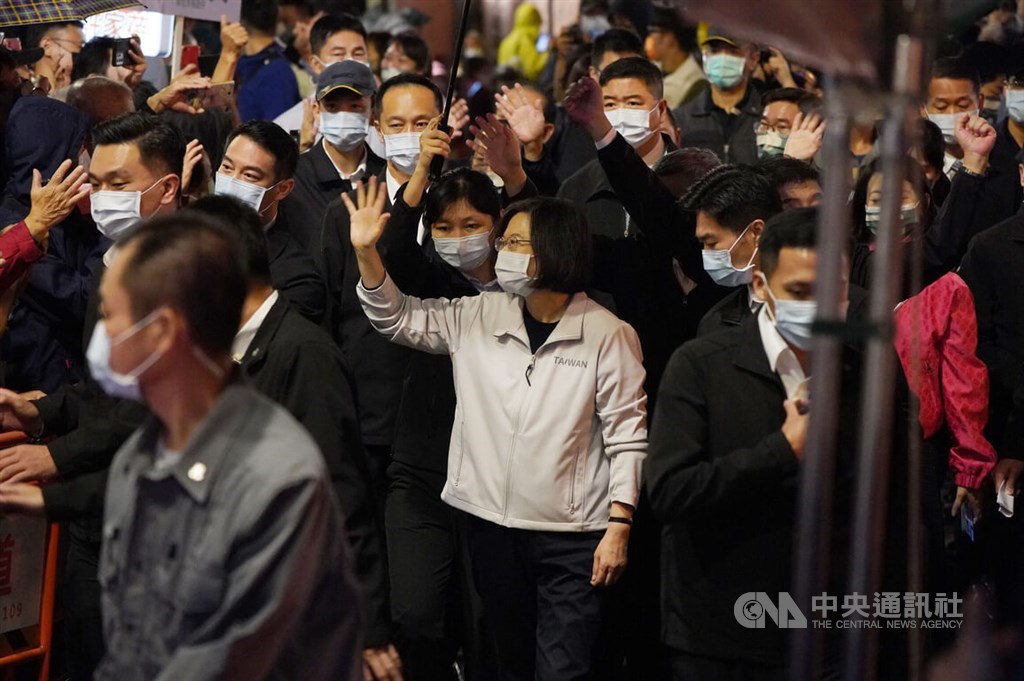 [Editor's Note: This is Part 3 of a three-part series that takes a look at Taiwan's upcoming "nine-in-one elections," when voters in Taiwan will cast ballots for their local city and county leaders. The series examines the most hotly contested races, how the rise of an upstart party could impact the elections, and how the election results could shape expectations for the 2024 presidential race.]
By Joseph Yeh, CNA staff reporter
When the opposition Kuomintang (KMT) won big in Taiwan's November 2018 local elections, many felt President Tsai Ing-wen (蔡英文) of the Democratic Progressive Party (DPP) might have trouble holding on to power in the presidential race 14 months later.
Instead, Tsai easily won re-election in January 2020 by nearly 20 percentage points, leaving her party firmly in control of the levers of power at the central government level.
As the events of the last election cycle showed, reading too much into Taiwan's elections for the heads and council members of its cities and counties can be perilous. Much like the mid-term elections in the United States, Taiwan's local elections have been seen by voters as a chance to voice dissatisfaction with the party in power, as happened in 2014 and 2018.
But some believe that the results on Nov. 26, 2022 could shape the landscape in which the presidential and Legislative Yuan elections will be contested in early 2024.
One major difference from four years ago is that Tsai must step down after serving two terms, meaning she is about to enter a lame-duck period as president.
DPP's challenges
If the DPP fails to meet expectations, Tsai, who as party chairwoman played a decisive role in handpicking DPP candidates for the six major municipalities instead of holding party primaries, will be entering her lame-duck period quicker than she thought, three Taiwanese political science professors told CNA.
Tunghai University political science professor Shen Yu-chung (沈有忠) said the barometers in the local elections for the DPP will be the races in Taipei and Taoyuan, two of the six major municipalities.
The other four are New Taipei, Taichung, Kaohsiung, and Tainan.
"If it (the DPP) is able to clinch at least one of the two, it will not affect her (Tsai) position as chairman. But if the DPP loses both municipalities, it would mean a major setback for the ruling party ahead of the 2024 presidential election," he argued.
That means Tsai might have to resign as DPP chairperson to take responsibility for the party's performance and a Cabinet reshuffle could also occur, he said.
Under such circumstances, the new DPP chairperson or premier could be the party's presidential candidate for 2024, he said.
Liao Da-chi (廖達琪), a professor of political science at National Sun Yat-sen University, said current polls showed that DPP might not do as well as it hoped in northern Taiwan.
"But one way or the other, Tsai will be entering lame-duck status regardless of the election results."
"If the results do not meet expectations, it would definitely mean the period will begin earlier, with different DPP factions fighting for positions in the post-Tsai era, especially for the DPP's 2024 presidential nomination," she said.
The fight would most likely be between incumbent Vice President Lai Ching-te (賴清德), Lai's predecessor Chen Chien-jen (陳建仁), and outgoing Taoyuan Mayor Cheng Wen-tsan (鄭文燦), according to Liao.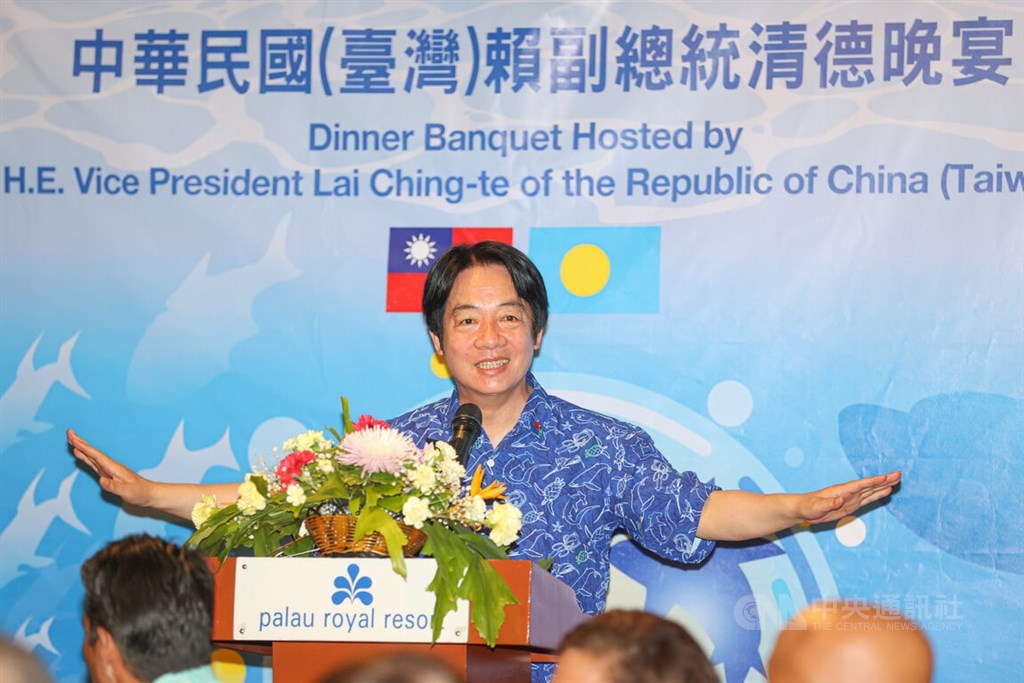 KMT's challenges
To the main opposition KMT, a favorable election result would be a major boost to Chairman Eric Chu (朱立倫) to be nominated again for the 2024 presidential race. Under the KMT banner, Chu lost to Tsai in the 2016 presidential election by about 25 percentage points.
Liao said, however, that Chu is not without enemies within his own party given that he has also singlehandedly picked KMT candidates for Taiwan's six major municipalities and would be held responsible if any of those candidates lost.
In reality, the benchmark for Chu could also be Taoyuan, where his choice of Simon Chang (張善政) was extremely controversial within the party.
Chu's most likely rival could be his former deputy and current New Taipei Mayor Hou Yu-ih (侯友宜), who is highly likely to win re-election on Nov. 26, according to Liao.
TPP future on the line
The local elections could also decide the future of the Taiwan People's Party (TPP), a fledgling third party led by Taipei Mayor Ko Wen-je (柯文哲), and the viability of a Ko bid for the presidency, according to Wang Yeh-lih (王業立), a political science professor at National Taiwan University.
If the TPP is able to capture a mayoral seat in either Taipei or Taoyuan, where neither of the TPP's candidates are currently favored to win, it would give Ko's party a significant boost toward playing a bigger role in the 2024 presidential election.
Without a single mayoral seat, the TPP could be considered little more than a one-man-party and would make it extremely difficult for Ko to run for the presidency and have a major impact in a potential three-way-race, Wang contended.
'China' factor
Meanwhile, the three professors all agreed that the upcoming local elections will have little to do with relations with China since the candidates are fighting for local government positions that hold little sway over the country's China policy.
But Beijing will be closely watching the election results to see what the new political landscape in Taiwan would look like ahead of the 2024 presidential race.
Tsai's government might also want to try something new before the end of her eight years in office in creating more balance in Taiwan's relations between Washington and Beijing, given that she no longer needs to worry about elections, Liao suggested.
Enditem/ls
Special three-part election series
Part 1: Taiwan's local elections may come down to battles in three northern cities
Part 2: Upstart party hoping to make impact in elections with eye on 2024
View All