De facto U.S. ambassador remembers Tiananmen Square Incident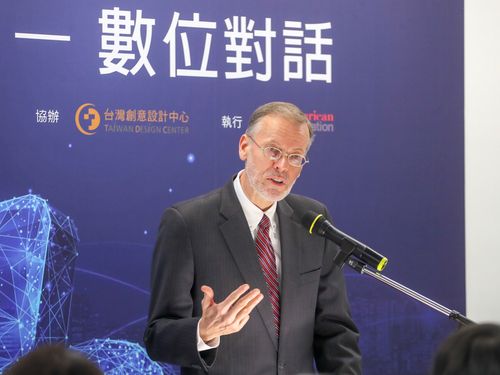 Taipei, June 4 (CNA) The de facto U.S. ambassador to Taiwan Brent Christensen on Tuesday called on free societies around the world to celebrate "the strength they derive from participatory democracy" as the world commemorates the 30th anniversary of the Tiananmen Square Incident.
"Thirty years ago today in Tiananmen Square, the authoritarian leadership in Beijing decided that its system could not accommodate the feedback of its citizens. The PRC made a series of fateful choices that day, that led to the deaths and injury of thousands," Christensen said in his address during a U.S.-Taiwan co-hosted forum on digital dialogue in Taipei.
In contrast, Taiwan's democratic society "understands that the power of its institutions is derived from the people. Not the other way around," the American Institute in Taiwan (AIT) director said. AIT represents U.S. interests in Taiwan in the absence of official diplomatic ties.
"As we remember on this tragic anniversary, I hope that free societies around the world are celebrating the strength they derive from participatory democracy, just as we are today," he noted.
The Tiananmen Square Incident on June 4, 1989, also known as the June Fourth Incident, was a bloody crackdown by Chinese security forces on student protesters in Beijing, which is believed to have resulted in more than a thousand deaths.
Earlier Tuesday, AIT's Facebook account also posted a photo that reads: "June 4, 1989" with an all black background to commemorate the tragedy.
Speaking during the same forum, Taiwan's Deputy Minister of Foreign Affairs Hsu Szu-chien (徐斯儉) expressed hope that the Chinese Mainland will ultimately walk the path of democratization, which would be a triple-win for Beijing by boosting its global image, while improving regional and cross-strait peace and stability.