TSMC shares extend gains, pushing market cap to record high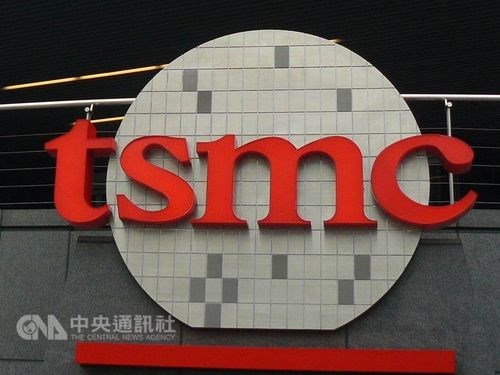 Taipei, Jan. 14 (CNA) Shares of contract chipmaker Taiwan Semiconductor Manufacturing Co. (TSMC) rose again Tuesday, pushing its market capitalization to a new high ahead of an investor conference scheduled for Thursday, dealers said.
"The strong buying showed many investors expect TSMC will give strong guidance for the first quarter at the conference," Mega International Investment Services Corp. analyst Alex Huang said.
TSMC shares rose 1.32 percent to close at NT$346.00, the highest price ever for the stock, on Tuesday on the Taiwan Stock Exchange, where the benchmark weighted index ended up 0.55 percent at 12,179.81.
On Monday, the stock rose 0.59 percent.
Based on the latest closing price, TSMC's market cap rose to a record high of NT$8.97 trillion on Tuesday from NT$8.86 trillion the previous day.
"TSMC, as the most heavily weighted stock in the local market, again was a driver of the market's overall gains," Huang said.
A Japanese brokerage said in a research note released Tuesday that TSMC's edge in technology should help it continue to secure large orders from major clients such as Apple Inc., Advanced Micro Devices Inc., Qualcomm Inc., and MediaTek Inc.
There is therefore no reason to worry about TSMC's fundamentals, the brokerage said, expecting TSMC's consolidated sales in 2020 to grow 18-20 percent from 2019, when sales grew 3.7 percent year-on-year to NT$1.07 trillion.
In the first quarter, the traditional slow season for the global semiconductor industry, TSMC's sales are likely to remain the same or fall slightly from the previous quarter but rise 38 percent from the same period of 2019, the brokerage said.
The Japanese securities house said it has raised its target price on TSMC shares to NT$395 from NT$340, and left its "buy" rating unchanged.
A U.S. brokerage also expressed similar optimism toward TSMC's outlook, giving it a target price of NT$380 and a "buy" recommendation on its shares.