Taiwan shares end flat as TSMC losses continue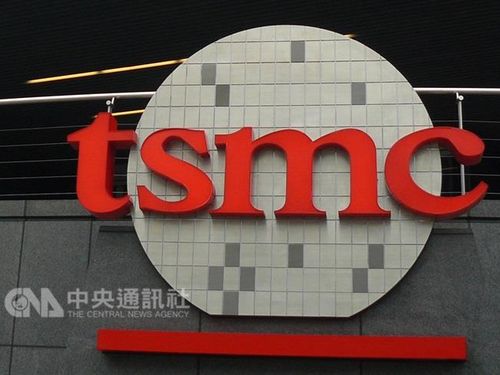 Taipei, Oct. 21 (CNA) Shares in Taiwan closed little changed Monday as contract chipmaker Taiwan Semiconductor Manufacturing Co. (TSMC) continued a downtrend, with investors locking in earlier gains built on optimism toward the company's business outlook, dealers said.
TSMC's losses were offset by an upturn enjoyed by property-rich stocks and financial stocks on the back of rotational buying, while turnover remained moderate as investors remained cautious about a possible pullback as the main board posted significant gains in recent sessions, the dealers said.
Market sentiment remained concerned by continued uncertainty over global trade before the United States and China sign an initial trade deal following talks held earlier this month, they said.
The weighted index on the Taiwan Stock Exchange (TWSE), or Taiex, ended up 3.93 points, or 0.04 percent, at 11,184.15, after moving between 11,147.86 and 11,188.13, on turnover of NT$101.76 billion (US$3.33 billion).
The market opened down 0.13 percent on follow-through selling from a session earlier, when the Taiex ended down 0.06 percent, as investors were motived by the losses incurred in U.S. markets, where the Dow Jones Industrial Average closed down 0.95 percent and the tech-heavy Nasdaq index ended down 0.83 percent Friday in reflection of disappointing corporate results, the dealers said.
Selling continued to push down TSMC shares as its strong third- quarter earnings and rosy fourth-quarter sales guidance had been factored into its share price in recent sessions, but buying in select old economy and financial stocks helped the Taiex to close above 11,100 points, they said.
"Investors simply cut their holdings in TSMC shares to take profits, although the chipmaker remained fundamentally healthy," Concord Securities analyst Kerry Huang said, referring to the company's latest quarterly earnings and a forecast for the current quarter.
In an investor conference held last Thursday, TSMC said its consolidated sales for the fourth quarter should range between US$10.2 billion and US$10.3 billion, and the sales forecast would be 9 percent higher than in the third quarter, when its net profit hit a record NT$101.07 billion, up 51.4 percent from the previous quarter.
TSMC fell 1.02 percent to close at NT$290.00, with 34.58 million shares changing hands. The stock led the bellwether electronics sector and the semiconductor sub-index move lower by 0.28 percent and 0.88 percent, respectively, on Monday.
"Due to its strong fundamentals, I expect that TSMC shares will see solid technical support ahead of the 20-day moving average at around NT$280.00," Huang said.
Bucking the downturn in the electronics sector, select Apple suppliers moved higher on the back of better-than-expected shipments of the new iPhones that went on global sale Sept. 20, Huang said.
Among them, Largan Precision Co., a supplier of smartphone camera lenses to Apple Inc., rose 1.74 percent to close at NT$4,380.00 and iPhone assembler Hon Hai Precision Industry Co. gained 0.91 percent to end at NT$77.60.
In addition, "some stocks that have ample property assets attracted strong buying today, as their property values have been boosted by a higher Taiwan dollar," Huang said.
Among the property asset-rich stocks, Tidehold Development Co. soared 10 percent, the maximum daily increase, to close at NT$10.30, Tai Fung Group jumped 10 percent to end at NT$14.35 and King's Town Construction Co. added 3.87 percent to close at NT$29.50.
In the financial sector, which closed up 0.28 percent on rotational buying amid ample liquidity, lending some support to the broader market, Fubon Financial Holding Co. rose 0.33 percent to end at NT$45.30 and Yuanta Financial Holding Co. gained 0.53 percent to close at NT$18.90, while Cathay Financial Holding Co. ended unchanged at NT$41.30.
"Turnover today remained thin, as many investors stayed on the sidelines, watching to see what happens with the trade agreement between Washington and Beijing," Huang said. "Before everything becomes black and white in the trade pact, uncertainty remains."
"Moreover, the Taiex is faced with stiff technical resistance ahead of 11,270 points, an intraday high not seen since January so I expect that consolidation will continue for some time," Huang said.
According to the TWSE, foreign institutional investors bought a net NT$4.73 billion-worth of shares on the main board Monday.