Jupiter to make closest approach to Earth in 59 years: Museum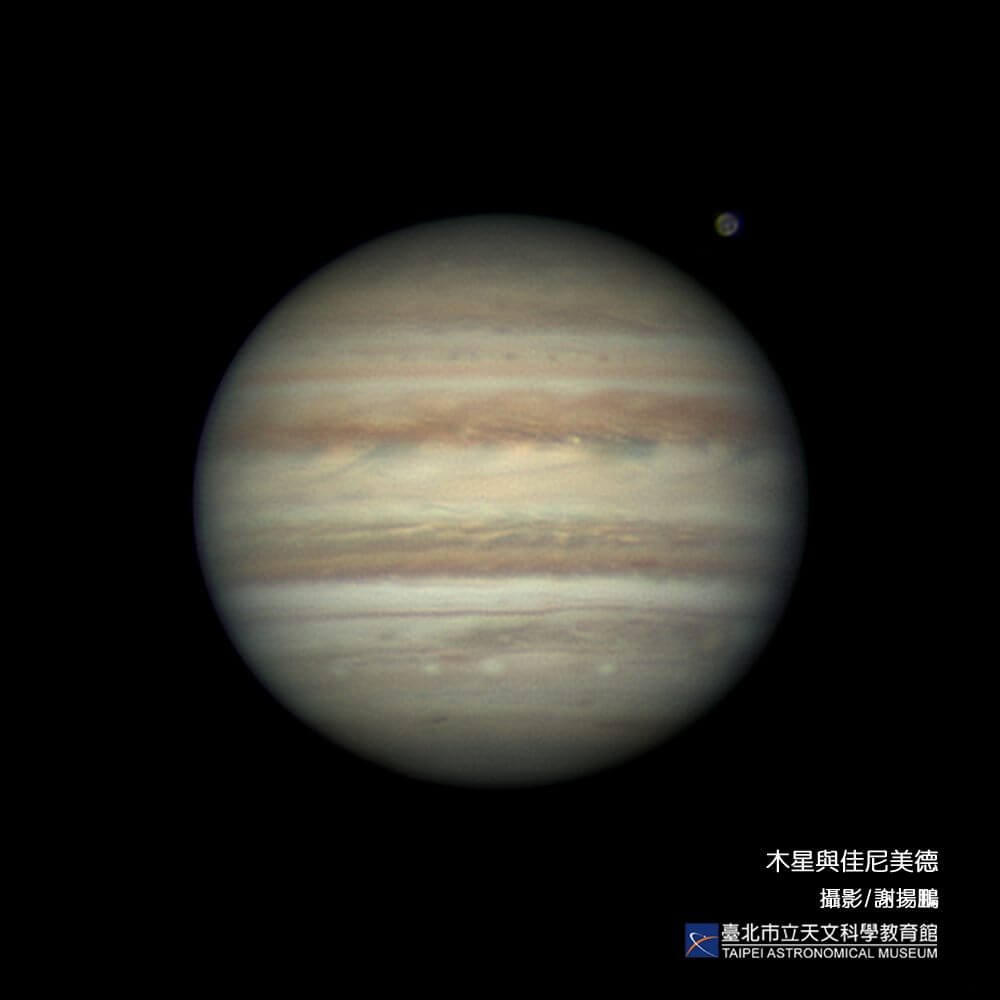 Taipei, Sept. 26 (CNA) The planet Jupiter will be the closest it has come to Earth since 1963 on Monday night and will be especially bright because its approach coincides with a celestial event known as opposition, according to the Taipei Astronomical Museum.
Jupiter will reach opposition at 3:33 a.m. Tuesday, meaning that it will be in perfect alignment with the sun on opposite sides of the Earth, the museum said in its latest night sky forecast.
That phenomenon and the fact that Jupiter will be making its closest approach to Earth since October 1963 means it will appear especially big and bright in the sky, the museum said.
Over the next few weeks, the planet will remain clearly visible to the naked eye, appearing whitish in color with a brightness second only to the moon and Venus.
With a pair of binoculars, stargazers will even be able to see the Galilean moons -- the four largest moons of Jupiter that Italian astronomer Galileo Galilei discovered in 1610, the museum said.
On Oct. 1, a narrated livestream of Jupiter viewed through a professional-grade telescope will be broadcast on the museum's YouTube channel starting at 7 p.m., it said.
According to NASA, Jupiter will be about 367 million miles (590.6 million kilometers) from Earth on Monday, compared to roughly 600 million miles (965.6 million km) when it is farthest away.